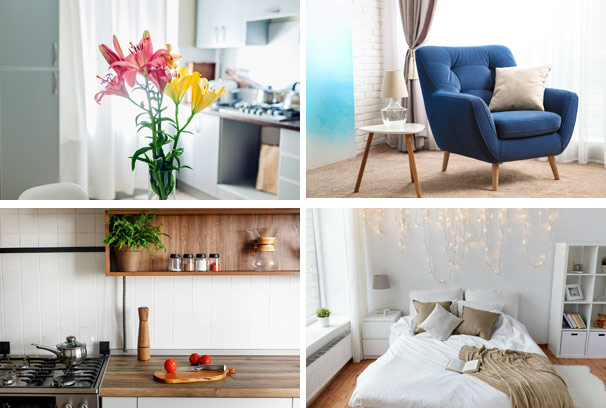 The best mobile home listing website if you want affordable prices and great customer service.
---
Here is some basic information that you should know before you purchase a mobile or manufactured home.
What is a mobile home?
Built off-site by a home manufacturer, mobile homes also called manufactured homes, are then transported to the home site where they are setup with all the amenities of a conventionally built home. In some areas of the country they are called trailers or trailer homes.
Mobile homes usually come in 3 sizes: single wide, double wide and triple wide.
Single Wide Mobile Homes
The single wide mobile home usually has a long, narrow design and is the most common mobile home. They have an average length of between 66 to 80 feet long and are usually 14 to 18 feet wide. The average square footage of living space for a single wide is between 600 and 1300. They are perfect for tight spaces, small families, starter homes or someone that wants to live with very low expenses.
Double wide mobile homes
Double wide mobile home sizes vary for each of the different home manufactures but most commonly range between 20 to 32 feet wide and 42 to 60 feet long with an average square footage between 1000 square feet to over 2000 square feet of living space. They are about the size of the average traditional sized single-family home and have 3 bedrooms, 2 baths with full sized kitchens and living rooms. They are common in mobile home parks or communities and on private land. The double wide has 2 sections and is assembled on the home site location. Once assembled it is hard to tell that the home is a manufactured home and not a traditionally built home.
Triple Wide Mobile Homes (also called multi-section homes)
The largest of the mobile home family, the triple wide comes in 3 sections and is a large home that typically has a 30 to 54 foot width and a length of up to 80 feet. With over 3,000 square feet of living space they are perfect for large families or those who need more living space.
Where to put your home
After you decide on the size mobile home you are looking for you will need to decide where to put it.
Private land
If you are looking for privacy then putting your mobile home on private land that you own would best. You will also avoid paying site fees or lot rent by having your home on land you own.
Mobile Home Parks or Communities
Most parks and MH communities offer plenty of amenities and social events that will keep you as busy as you want to be. There are parks that only allow residents that are 55 years and older and some parks that are family friendly.
Leased Lots, Site Fees and Lot Rents
Most have leased lots where you have to pay a monthly lot rent or "site fee" that usually includes your utilities like cable, trash pickup, electric and water. The cost of lot rent will vary from park to park but ranges from a few hundred dollars to well over $1,000 per month are common.
Most parks allow pets but will have some restrictions like dogs that are less than 20 pounds or you can only have 2 small dogs, etc…
Some parks you can own the land under the home and they will usually have an HOA fee to cover park maintenance and other expenses. There will probably some restricting rules with the HOA so be sure to read those rules before making a home purchase in an HOA community.
---
Sellers - We do mobile home listings right!
When you list your homes with MH Giant everything is included. Unlimited images, unlimited open houses, video tours of the home, 24/7 control panel, and much more.
All of our mobile home listings look great on mobile devices, tablets and desktops.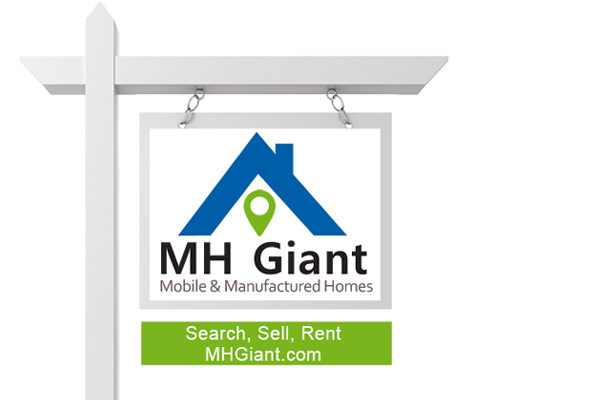 Your home will be displayed on the entire network of MH Giant websites. When you make a price change or add a new image, every website will reflect these changes instantly. Our nationwide network of websites includes specialty websites like "mobile homes for sale in Florida" and the "mobile home marketplace".
We take your privacy very seriously and will never give, sell, rent or display your email to anyone without your permission. All contact messages from potential buyers will be directly emailed to you.
A minimum investment ($9.95 per month, per home), the best customer service you will find and great exposure for your mobile & manufactured home listings. Our affordable listing options mean you keep more money in your pocket.
Have a look around and check out our mobile home listings. If you have any questions please let us know.
We hope you sell your mobile home fast!
Updated June 09, 2023
Mobile & Manufactured Homes for Sale
---
Great listings over 45 days old
$30,000
Beds: 2 - Baths: 2 - Lot Rent: $560.00
Georgetowne Mobile Manor 55+
Lakeland, FL 33815