Listing Beacons
A new, easy way to Market your Mobile Homes
Engage with potential mobile home buyers like never before with beautiful, engaging listing information that is populated for you automatically from MH Giant — No programming involved.
With MH Giant's listing beacons you can bring the power of today's technology to your mobile home listings. Our beacons make it easy to display beautiful, engaging content and offer on-demand virtual tours at the home you have for sale.
It's like having a 24/7 open house available for your potential buyers.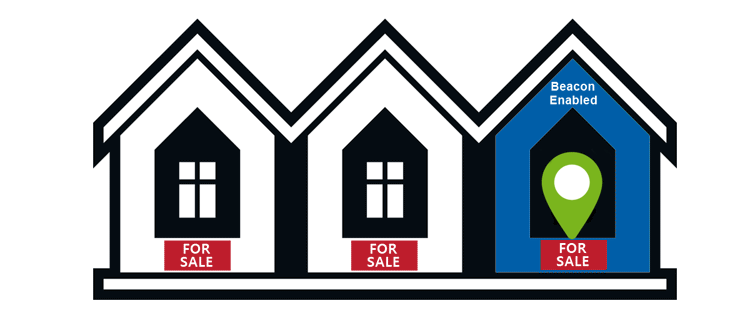 Simply place one of our beacons in the window of your mobile home listing and all of the homes information will be automatically pulled from MH Giant and available to potential buyers 24/7 via the free MH Giant Beacon App.
Beacons are a flexible, affordable, innovative tool that brings a new level of interactivity to your business and shows off the best features of your properties no matter where you are.
How it works…
Set up an account at MH Giant and get some beacons
List your homes on MH Giant
Assign a beacon to each home you want to promote using your member dashboard
The mobile home listing will then be displayed as a "Beacon Enabled Home" on MH Giant
Buyers will see your beacon listing and can download our free beacon detection app
When a buyer goes to the home your information will be displayed on their Bluetooth enabled smartphone or tablet
They can then contact you for more information or setup a home showing